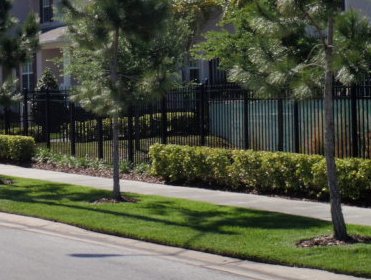 Botanical Lawns is Pinellas County's best choice for lawn care and landscape maintenance. We are a full-service lawn care and landscape maintenance operated by Florida natives that know how to care for your Florida lawn while keeping with the natural charm and character of your home.
A professionally manicured lawn and landscape will give your home or office a finished look.
What is "Botanical Lawns"?
Botanical Lawns is a way of keeping your lawn and landscape looking its best. Our professional lawn technicians use professional grade equipment that is regularly maintained to assure flawless lawn care.
Our History
Owner and operator Alex Timmons, a Pinellas County native, learned at an early age that he had a skill of making yards look better. Like most boys, Alex mowed the yards of neighbors to earn extra money. As Alex's satisfied customers raved about his efforts, and referred him to their friends, more people called. What started as a summer job has developed into a vocation.
Over the years, Alex has added several crews to keep up with the demand. Despite the increased work-load, every job is personally inspected by Alex. Plus, every crew-member is regularly trained on the Timmons' work-ethic. Needless to say, the success of Botanical Lawns is a product of hard work and a passion for making lawns look better.
Guarantee
Your lawn will never look better- Guaranteed. If we care for your lawn, and you're not completely satisfied with our service, we'll come back and make you and your lawn happy.
6 Reasons to Hire Botanical Lawns
You can remove "mowing the yard" from your to-do list.
Your home's lawn will be a showcase in your neighborhood.
Your home's appearance and value will be at their highest.
Your neighbors will compliment your lawn.
Your family will appreciate having more time with you.
You can get rid of that old mover.